Sometime later this year in 2018 the DC Universe stream app will drop. Of the many series that will be streaming on the DCU app. I am looking forward to the first live action Titans series. One of the things I am looking forward to is watching our proper introduction to a live action Dick Grayson who will be strongly influence from the comic books. Dick Grayson is set to be the focus main character of the Titan series. This will be the first live action Dick Grayson we've seen in over 20 years since the Batman and Robin movie back in 97. The people who are behind this series is Geoff Johns, Greg Berlanti and Akiva Goldsman. With Geoff Johns and Greg Berlanti who are comic book people. Despite Akiva Goldsman who is infamously known for writing the 97 Batman and Robin movie I am positive this series will be a huge hit and we will see a proper Dick Grayson on screen.
 Brenton Thwaites As Dick Grayson
Originally back in 2015 the Titans live action series was set to be on  the TNT network, however it was not green light for whatever reason back in 2015 and two years later it was announce as one of the center attractions of what is now called the DC Universe app that is set to come out later this year. The main characters in the series will be Dick Grayson, Starfire, Raven, Beast Boy, Hawk and Dove. Little is known about when this will take place. Base on the official image of Dick Grayson as Robin from the series. It looks like we will get the Dick Grayson transition from Robin to Nightwing story from the show. I think that is smart because the general pubic is not familiar on how Grayson becomes Nightwing.
My guess Season one will be an origin story of Dick Grayson transition from Robin to Nightwing, how the Titans are formed, and how Grayson becomes his own man and leader of the Titans.  I expect some of the storied episodes will be inspired by some of the Teen Titans comic book stories by Marv Wolfman, and George Perez.
Ignore the Unofficial images of the Titans!!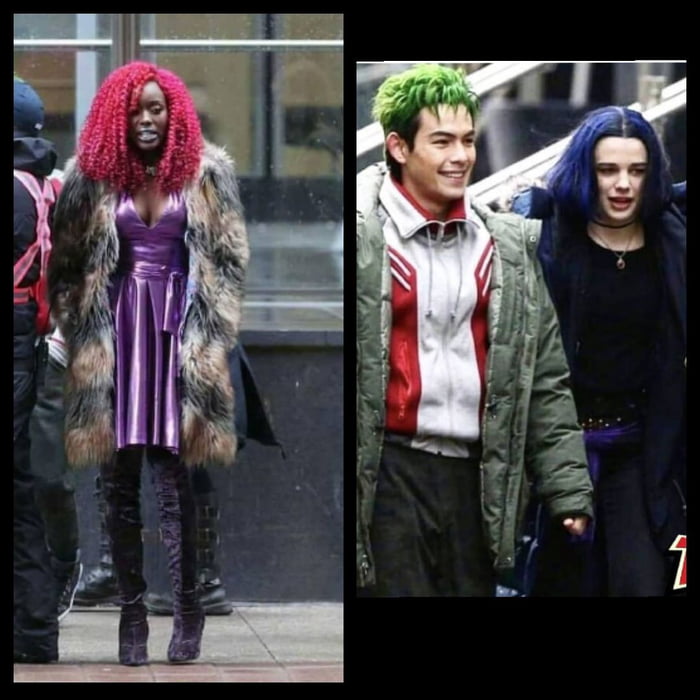 I know many people have been very critical of the leak set pictures of the Titans, but specifically Starfire.  In my opinion people should not dismissed this series base on out of context set pictures, because one we do not know what is happening and second it is not the final product, and third fans should be patient because we are getting closer to some new information, more official images and a trailer for the series.  I expect people to be blown away when we see our first official images of Starfire, Beast Boy, and Raven. I think people will have more hope for this series after we see and hear more information about the series. Keep in mind the live action series will have 13 episodes, which means the budget for the series should be much bigger and better than the CW Arrowverse series.
WHAT WE KNOW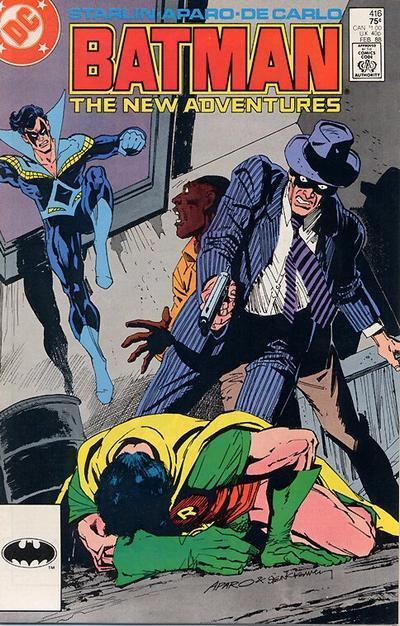 We know is Doom Patrol, Donna Troy, and Jason Todd will be making guest appearances ,and centered story episodes. I know people are excited about the Jason Todd episode but don't expect it to be a Red Hood episode. I expect the Jason Todd episode to be strongly influence by the one shot Batman comic book issue 416. In that story Dick Grayson learns Batman replace him with Jason Todd as the new Robin. I doubt we will see Batman in the Titans series but I expect the story will focus on Dick Grayson not happy that Batman has replace him with a new Robin.
The official first 9 episodes titles.
I expect we will get a lot of Easter eggs, from the Batman world, but I expect we will get cameos and build ups of Brother Blood, and most importantly a build up to Raven's father Trigon, who can be a big bad in Season two.
WILL IT BE A PART OF THE ARROWVERSE?
Despite Greg Berlanti who created the Arrowverse beginning with Arrow in 2013 Like Black Lighting I do not expect any tie ends to the other shows in the Arrowverse yet, because it is important to build the world of the Titan's first before any crossovers. In my opinion if the show is very successful and it will be. I expect it to connected to other shows from the CW going into Season 3.
Overall I expect this to be the next biggest hit DC Comics and Warner Bros will have after the DC Universe app hits. Teen Titans is well known to the general audience, because of the animated tv series that was out in the early 2000's. The two Teen Titans animated direct movies area hit and so is Young Justice.